ANSI & ISO Layouts
ISO layout is widely used in Europe while the ANSI layout is widely used by the rest of the world. If you live in Europe, we recommend you to purchase the "Barebone ISO" version with the corresponding ISO Dye-sub PBT keycap sets together. The "Barebone ISO" is suitable for all ISO keyboard countries like the UK, Germany, France, Italy, Spain, Denmark, Norway, Sweden, Finland, Iceland, etc.

Hot-swappable
The hot-swappable sockets are mounted on the PCB, so you can install or change the switches without soldering. The PCB supports both 3 pin and 5 pin MX mechanical switches.
South facing RGB LED Lights
The south-facing RGB is designed to better illuminate the keyboard backlight from the typist's angle with the premium non-shine-through PBT keycaps installed. The south-facing RGB is also free from interference when the user installs Cherry-profile alternative keycaps on their keyboard.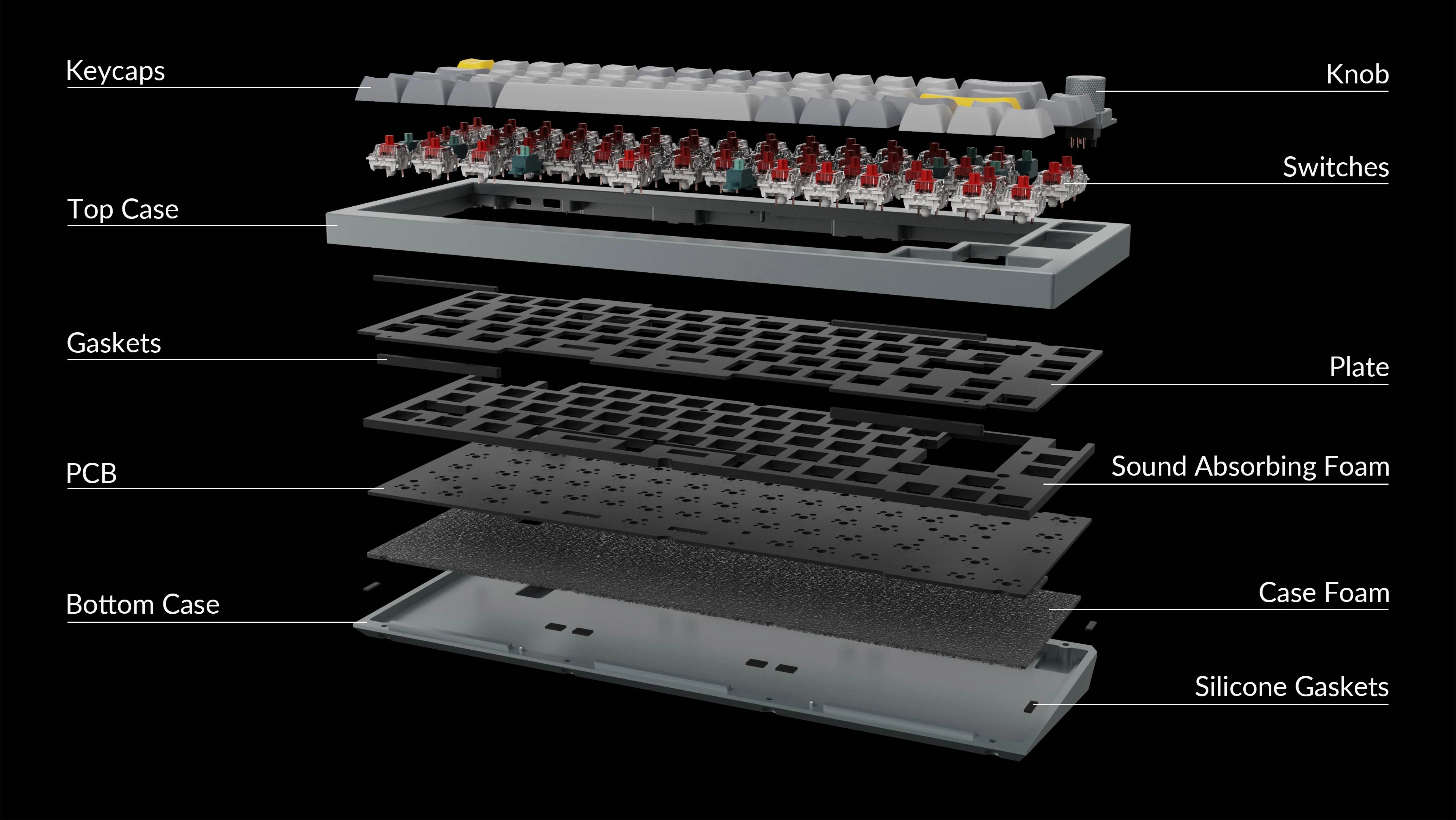 PS: Changing the knob with a badge or key requires an additional PCB (sold separately).
Double-Gasket Design
Double Gasket Design is an industry innovative structure. In addition to the gaskets on the plates, we added silicone pads between the top and bottom cases. It significantly reduces the resonance between the metals, which in return, reduces the noise of the impacted metals. This Double-Gasket Structure allows the keyboard to maintain the flexibility of the gasket structure and make the overall typing sound better.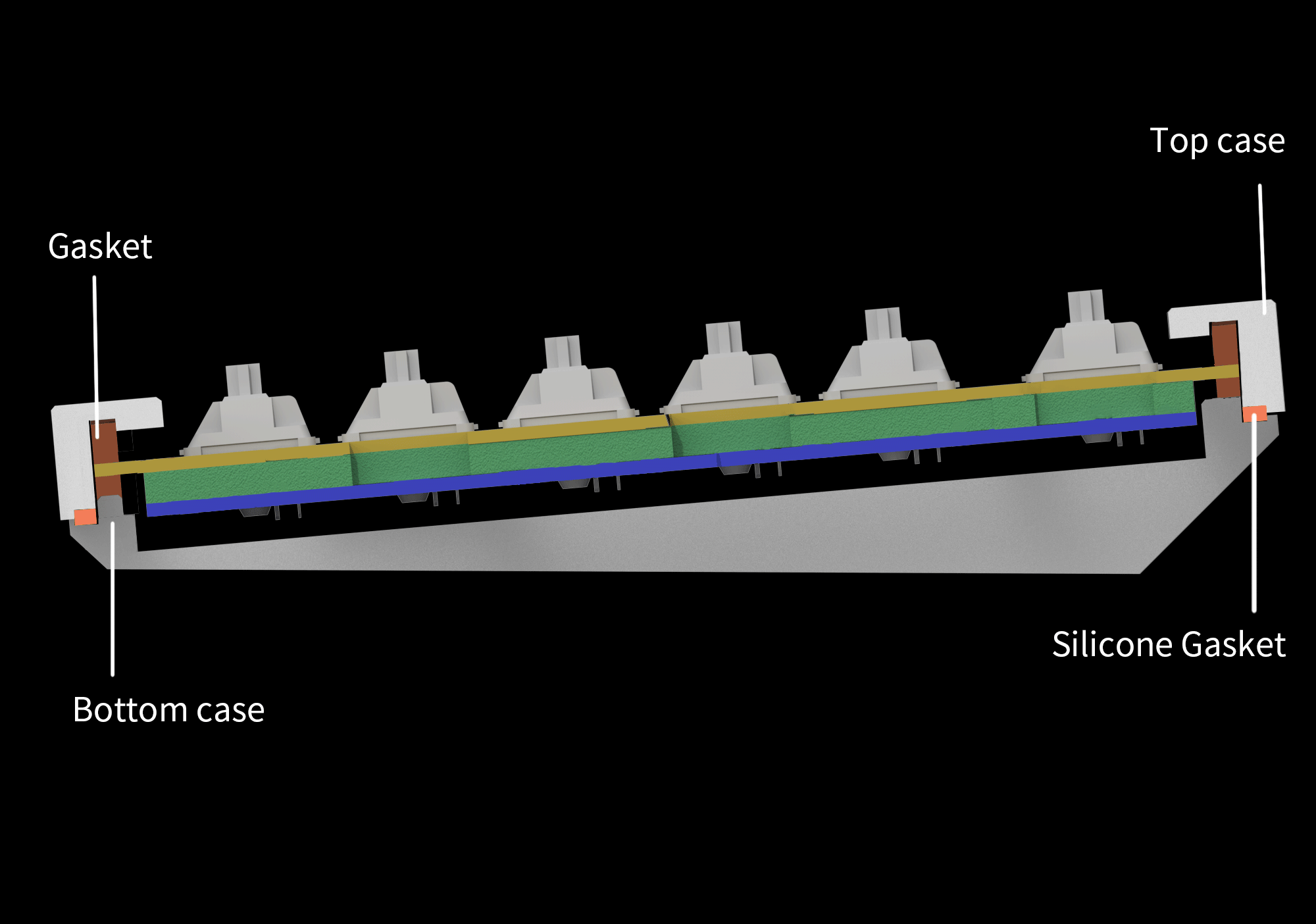 Programmable Knob
Designed to enhance your creative workflow, the premium rotary encoder allows you to customize your favorite keys and macros through the innovative VIA software with ease.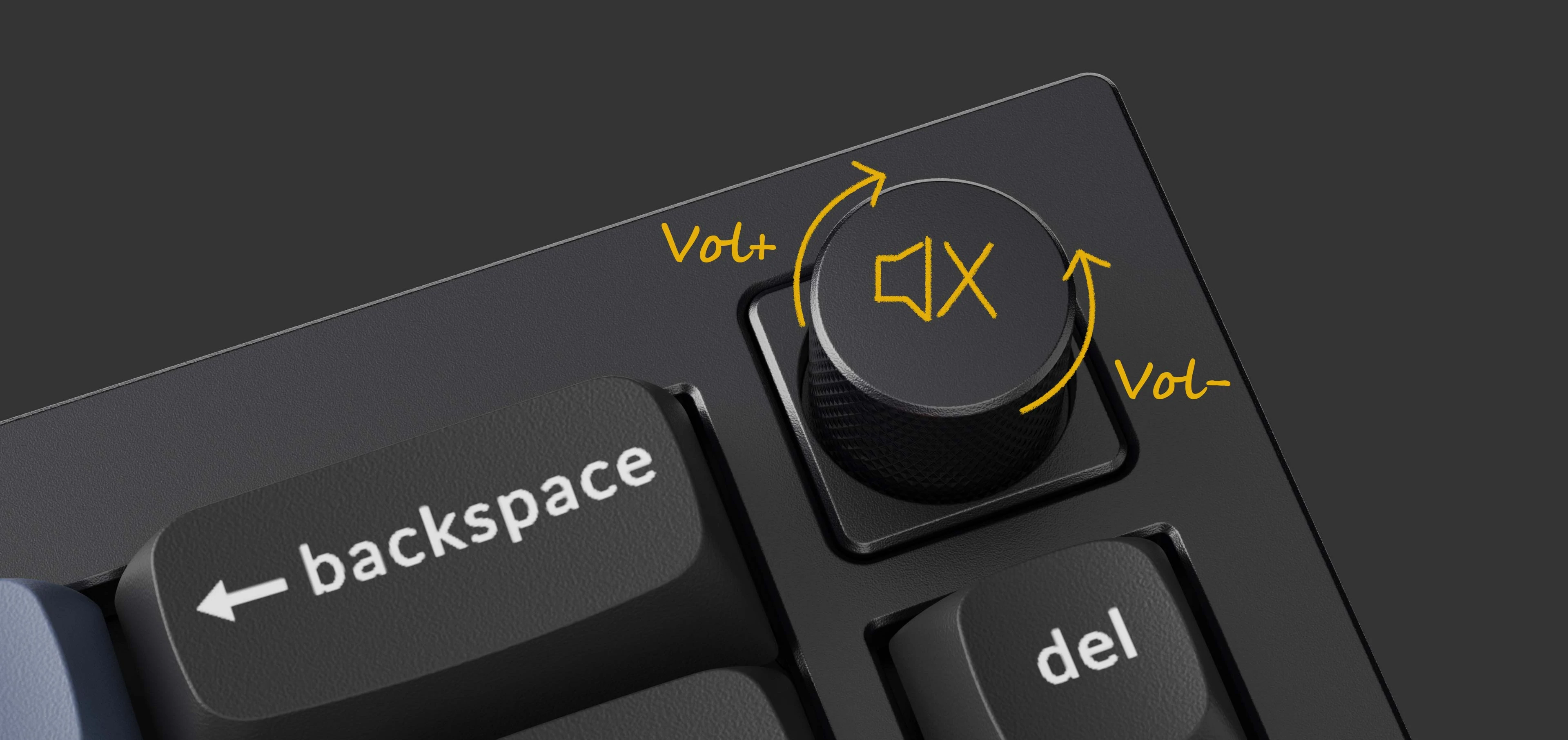 You can easily customize the knob to your desired key or macro commands like zooming in/out, adjusting screen brightness, brush size, opacity, volume, selecting video clips or photos, or backlight hue. The download link for the QMK/VIA app for programming is in the softwares tab at the top of this page.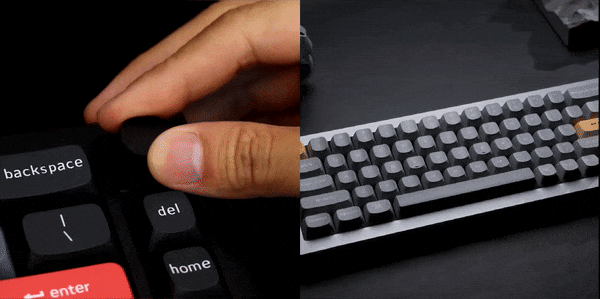 33.8 mm (without keycaps)
1645 g ± 10 g (Fully Assembled version)
Full CNC machined aluminum
Double-shot PBT keycaps, not shine-through, OSA Profile (OEM height, SA shape)
Ultra-low-power Arm Cortex-M4 32-bit STM32L432 (128KB Flash)
Gateron Brown G Pro (Fully Assembled version)
Hot-swappable (5 pin & 3 pin)
Type-C cable + Type-A to Type-C adapter
Learn more about the Keychron Q2 such as the Q2 shortcuts, assembling the Q2, factory reset, and more in the FAQ section.
Compatible keycaps, plates and accessories for the Keychron Q2